National Smile Month 2023 is all about shining a light on the importance of brushing our teeth.
Twice daily toothbrushing is the cornerstone to good oral health. It is important because it removes plaque. If the plaque isn't removed, it continues to build up, feeding on the bits of food left behind and causing tooth decay and gum disease.
Yet despite the benefits of toothbrushing, many of us still do not consider it a priority. In the UK, around one-in-three people do not brush twice a day while one-in-four regularly skip brushing.
Poor toothbrushing habits are a key factor for two-in-three UK adults having visible plaque, almost one-in-three (31%) suffering from signs of tooth decay, and three-in-four (74%) having had teeth extracted.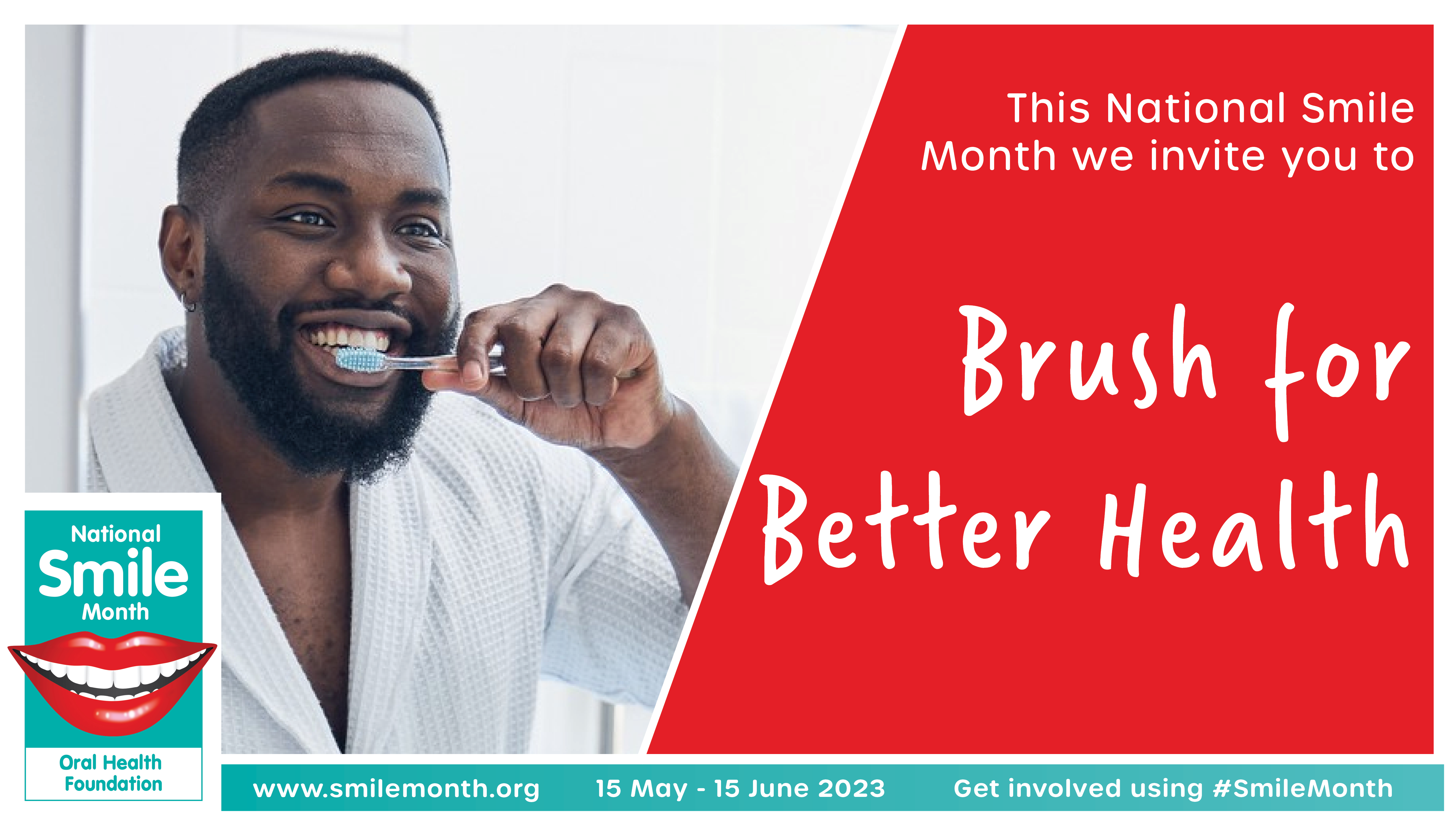 During National Smile Month, The Oral Health Foundation are promoting four key messages for better oral health:
Brush teeth for two minutes, last thing at night and one other time during the day, with a fluoride toothpaste.
Clean between your teeth every day.
Cut down how much and how often you have sugary foods and drinks.
Visit a dentist regularly.
Information source/further information: https://www.dentalhealth.org/about-national-smile-month