In 2022 we focused some of our fundraising efforts on raising money for the Trinity Dental Clinic and Training Centre in Liberia. Money raised was donated towards the building of critically needed dental training facilities.
In October the Dental Therapy School opened and eight students completed their first semester exams during January 2023.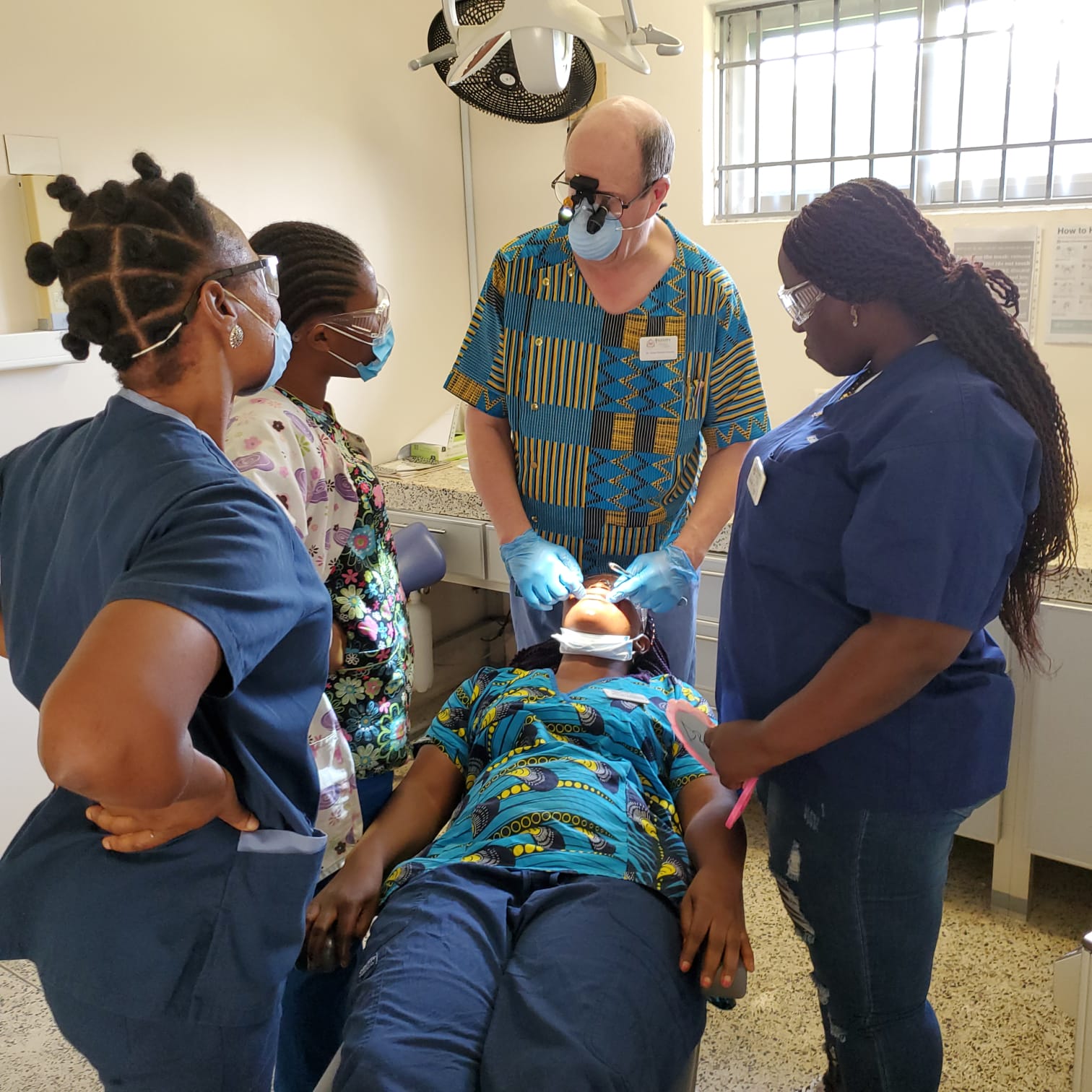 Liberia has a population of over 5 million people. It is one of the few countries in the world that does not have dental training facilities. The acute shortage of dentists and/or dental therapists in the health system has posed a serious public health problem. In addition, there are only around seven dentists working in Liberia along with a handful of, lesser qualified, Dental Practitioners.
Oral diseases pose a major health burden for most people in Liberia. These affects are profound and affect people throughout their lifetime, causing pain, discomfort, disfigurement and even death. The impacts of poor oral health are far reaching across the population and have severe consequences for health, including the economic and social development of Liberia.
The most common oral disease observed in Liberia is dental caries (or tooth decay), which if left untreated can result in serious complications such as sepsis. Other oral diseases include periodontal diseases, trauma, oral manifestations resulting from general diseases and oral cancers.
Importantly, most oral health conditions are largely preventable and can be treated successfully in their early stages with access to basic and regular dental care. In addition to this, the burden of oral diseases can be reduced in the population by effective community prevention to promote oral health awareness, key prevention messages and self-care. This video shows the Trinity Dental clinic, training and dental outreach.
Having identified the urgent need for training, The Trinity Dental Clinic is supporting the training of Dental Therapy Practitioners who will be able to return to their home towns with Dentaid supplied field kits to provide dental support. In addition, a purpose built Training Centre is proposed with 6 clinical rooms and 2 classrooms.
For January to March 2023 we will be supporting Trinity Dental Clinic and Training Centre; with our fundraising efforts. For every orthodontic treatment we start between January and March 2023 we are pleased to donate £10.
For every new patient appointment in between January and March 2023 Market Place Dental will donate £5. In addition we have some discontinued items for sale by donation in our reception area.
To book your appointment with Market Place Dental please call us on 01371 872 300 or book online.