At Market Place Dental we are passionate about good oral health not just here in Dunmow but around the world. We are supporting the work of some fantastic charities that provide dental care and general health care in situations where it is not readily available.
This summer (July - September 2022) we are supporting Dentaid. For every new adult patient oral health check Market Place Dental will be donating £5, and for every orthodontic treatment started we are donating £10 to Dentaid. This is in addition to some discontinued stock items being available for purchase by donation at our reception area.
Dentaid works tirelessly to improve access to safe, sustainable care for people who are suffering due to a lack of dental treatment.
Sadly, there are 1.7 billion people in the world who are suffering from toothache and 70 per cent of the population doesn't have access to a dentist.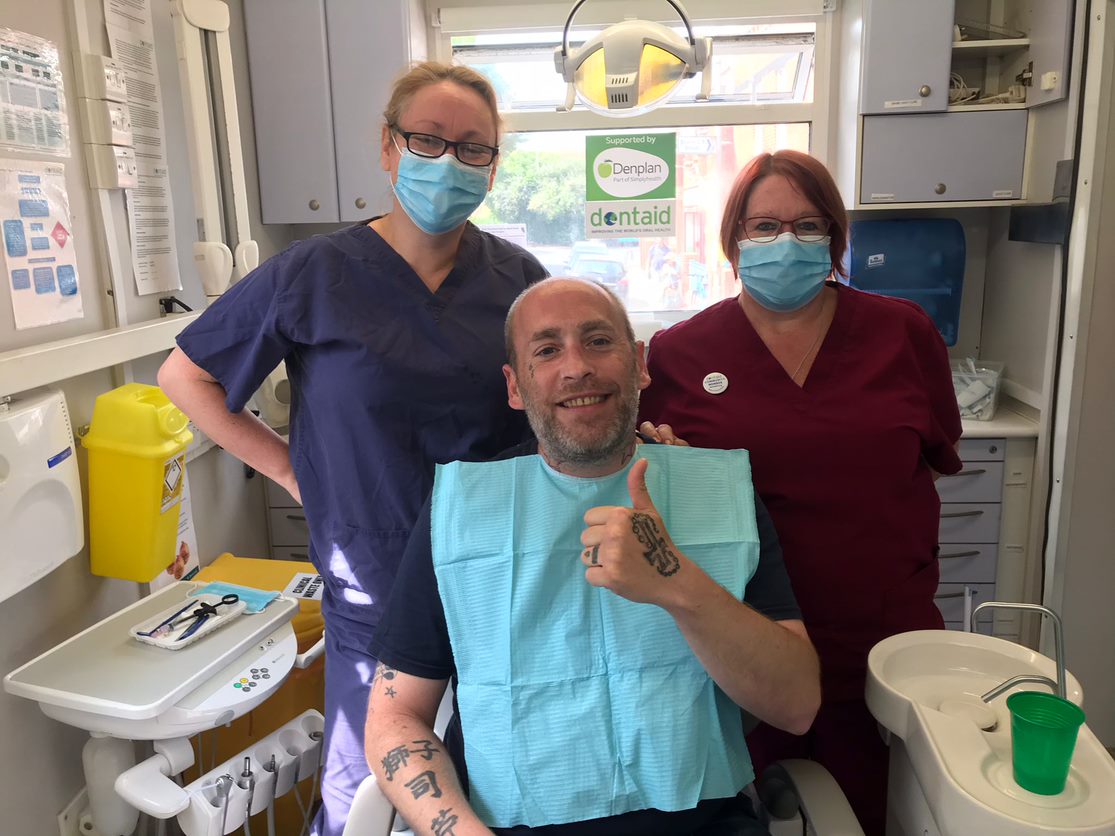 In the UK, the charity has a mobile dental unit that visits night shelters, day centres and soup kitchens providing free outreach dental care for people experiencing homelessness. The mobile dental unit is run by teams of volunteer dental professionals who offer screening, emergency pain-relieving treatments and oral health advice for the most vulnerable people in our society.
Dentaid's overseas work involves supporting dental professionals in some of the poorest and most remote communities in the world. Dentaid provides reconditioned dental equipment and portable surgeries which allows more patients to access dental treatment. The charity funds outreach clinics and send teams of volunteers to work alongside its dental partners running dental clinics in schools, orphanages, refugee camps, prisons and remote community buildings.
In fact, Dentaid has supported Trinity Dental Clinic in Liberia (a charity Market Place Dental has also supported this year), where, having identified the urgent need for training, The Trinity Dental Clinic is supporting the training of Dental Therapy Practitioners who will be able to return to their home towns with Dentaid supplied field kits to provide dental support.
Oral health education is a key part of Dentaid's work and the charity establishes toothbrushing programmes and promotes dental health everywhere they work. Dentaid's UK programme also includes a BrightBites education package that is delivered at schools across the UK. By increasing knowledge of oral health and improving access to life-changing dental care, Dentaid makes a real difference with dentistry both overseas and in the UK.
For further information on Dentaid please see their website, in addition to information on display in our reception area.
Images courtesy: Dentaid