Our dental nurse Annabel Ward was invited to Henham and Elsenham Beaver Colony to chat to the children about brushing their teeth.
The Beavers were fascinated to see pictures of what plaque looks like under a microscope and were interested to hear how the sugar that they eat feeds the bacteria in plaque, which causes holes in their teeth.
Annabel explained how to brush teeth using a "round and round" motion on each tooth, encouraging the Beavers to place their brush "half on tooth, half on gum" to tickle the bacteria off the tooth surface.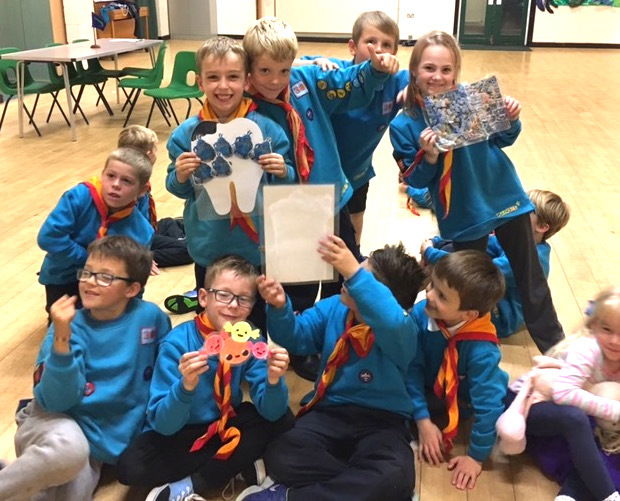 The Beavers received a smile chart to record their daily brushing, along with a toothbrush and toothpaste.
Annabel was even presented with her own badge at the end of the evening, which made her very happy!
At Market Place Dental we recommend bringing your child to the dentist as the first teeth start to appear. We see under 6s for free and have reduced rates for older children when parents are in regular attendance.